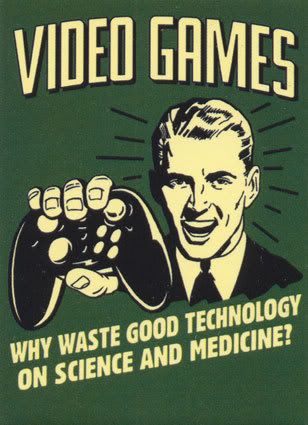 I have a small collection of video games and game related merchandise. It's all gotta go.
All items are in great to excellent condition unless otherwise noted. Shipping will be calculated based on zip code and method preferred. Games will be shipped by media mail unless otherwise requested. Insurance is optional as well. All prices are negotiable within reason.
!!!NO LOW BALLING PLEASE!!!
I am also willing to trade provided it is a fair trade. Might work out to be in your favor. If interested in trades ask away. I might be interested in something you have or I can tell you what I am looking for. Sorry, I'm kind of new to this.
Pictures are available upon request as to save space in this post.
Video Games:
PSP:
Street Fighter Alpha 3 Max
$10
Hot Shots Golf: Open Tee
$10
PS3:
Initial D: Extreme Stage (JP) Unopened
$60
(or offer)
NBA Street Homecourt
$15
PS2
Space Channel 5 Special Edition
$8
Silpheed: The Lost Planet
$15
PC:
(Both are retail copies. Not bootlegs.
DO NOT ASK ME TO COPY!
Have never been registered.)
Prey
$10
Half-Life 2 (Never played)
$10
Various other items:
Onimusha Limited Lithograph
$10
Nintendo Monopoly (Sealed)
$35
Nintendo Pin Set
$10
Nintendo Matchbox Car Set
$8
Patlabor: Labor In Action Artbook
$20
(Rare)
Corpse Bride & Victor 15in Figures.
$20
each or
$30
for the pair (Never taken out of package)
Jack Skelington Cloth Figure With Sealable Coffin
$15
(Perfect Condition Never Removed From Package)
Legend Of Legendia Lanyard With Plastic Character Attachments
$10
Super Monkey Ball Plushees
$10
each (I have two) (Rare, Can't be purchased in stores)
Conker From Conker's Bad Fur Day Plush
$10
(RARE, Can't be purchased in stores)
Framed Lilo And Stitch Lithograph
$20
Japanese Lilo And Stitch Media Poster.
$10
(Rare)
Tofu Mascot Plush from Tofu Records
$15
Jackie Chan Autographed Photo/Mounted
$40
Silent Hill: Dying Inside Graphic Novel
$15
(Perfect Condition)
Ramones Comic/CD/DVD/Artwork Set
$50
Lord Of The Rings Trilogy
$40
(all are extended versions all 12 dvds included)