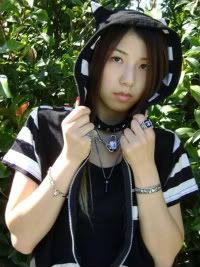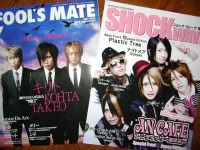 01. Striped Hoodie - $15 PENDING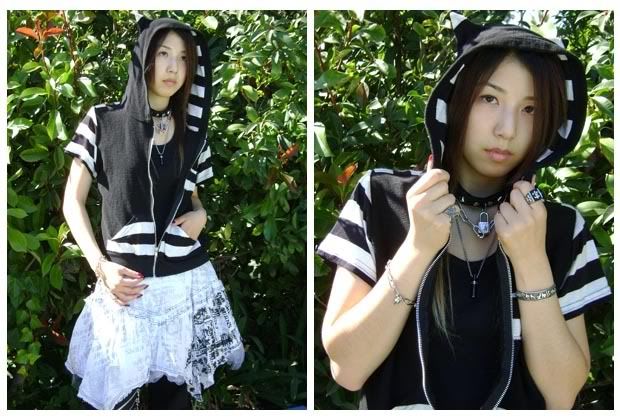 - Good condition, no rips or tears
- Worn less than five times
- Hand-washed once
- Fits size small to medium

02. MarJour black lace skirt - $10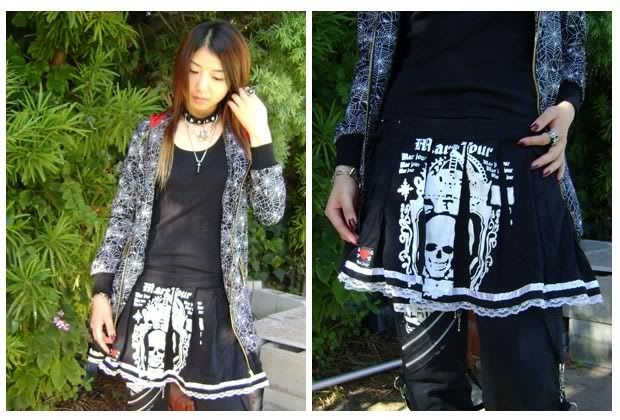 - Fairly good condition, worn twice
- Max hip size: 34 inches



01. SexPot Revenge Waist Bag - $20 PENDING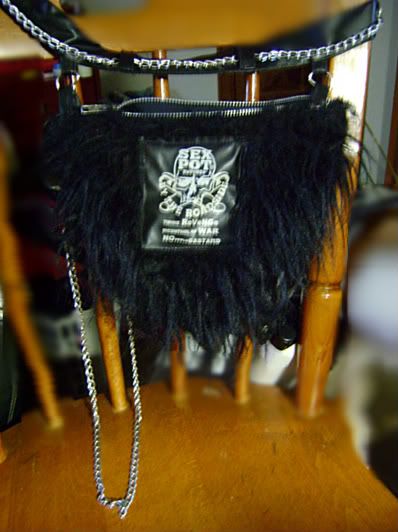 - Max hip size: 34 inches
- Great condition; in condition received
- Worn less than ten times



01. Buckled Arm-warmers - $8 SOLD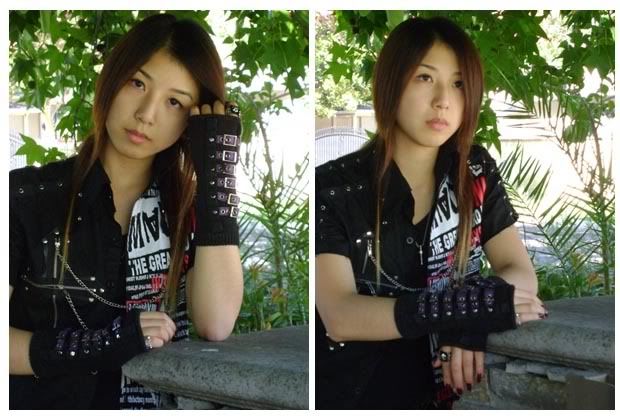 - Fairly good condition, worn infrequently

02. Metal Arm-warmers - $8 SOLD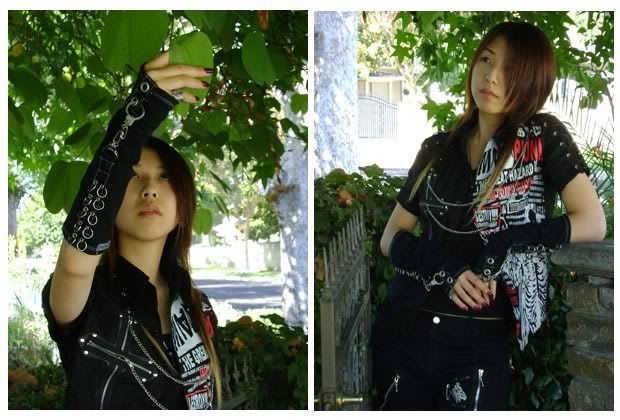 - Perfect condition, worn only several times
- Tiny handcuffs on the side

03. Chain & lock necklace - $5 SOLD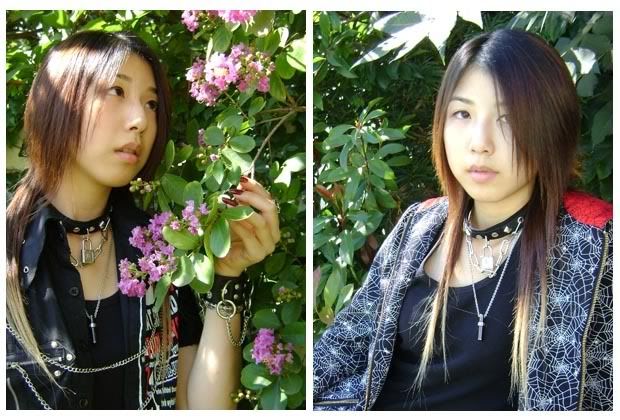 - Skull on lock
- Chain and hook on back
- Great condition

04. Set of three metal bracelets - $24/$8 each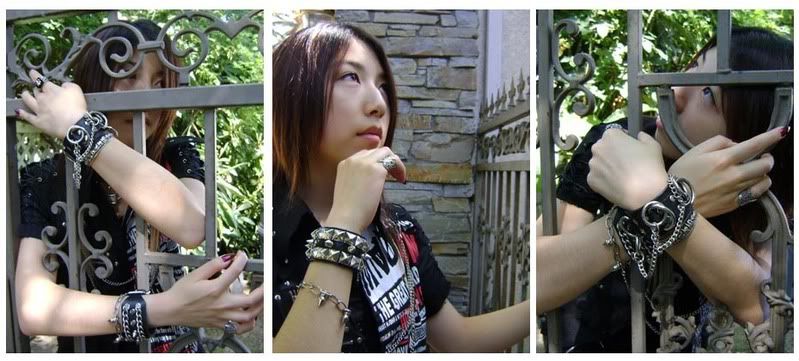 - Spikes: fairly good condition
- Spikes with chains: perfect condition, new, worn once
- Rings and chains: perfect condition, new, never worn
- Made of leather

05. Skull belt - $3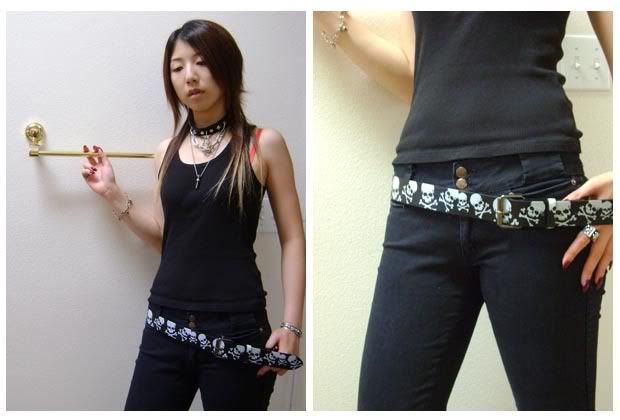 - New, never worn, perfect condition
- Size 38-40

06. Skull-patterned tie - $8



- New, never worn, perfect condition

07. Plaid lace choker - $8 PENDING



- Perfect condition

08. Crown necklace - $5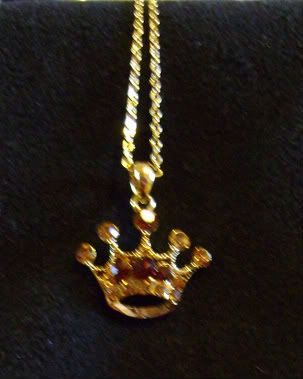 - Perfect condition, never worn
- From Korea

09. Skeleton and cross necklace charm - $5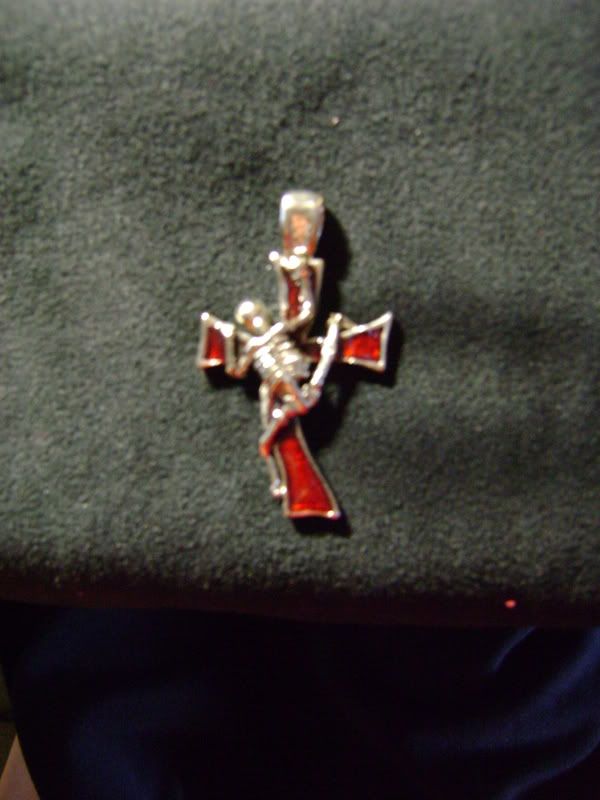 - Perfect condition, worn several times

10. Skull Sword Earrings - $7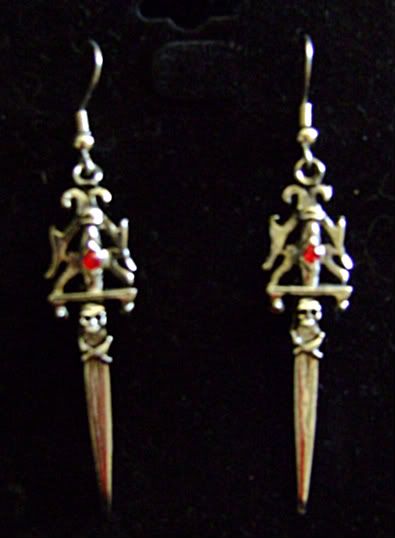 - Perfect condition, never worn

11. Prayer necklace and bracelet set - $10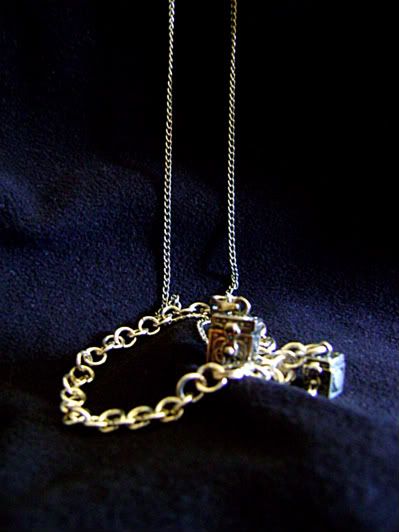 - worn once, great condition



01. X Japan Pin/Necklace Cross - $15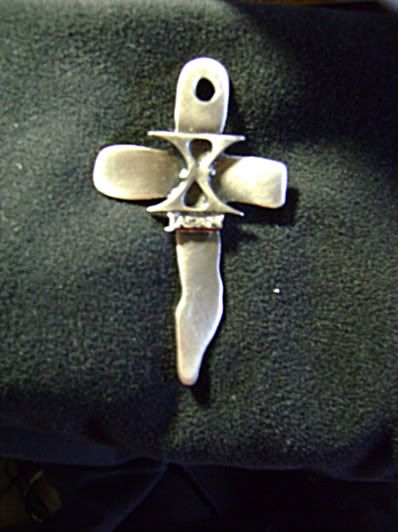 - Perfect condition, in condition received
- Doubles as a pin and necklace charm

02. SKIN Wristband - $8 SOLD


- Great condition
- Worn twice



01. Multi-colored beaded earrings - $8 SOLD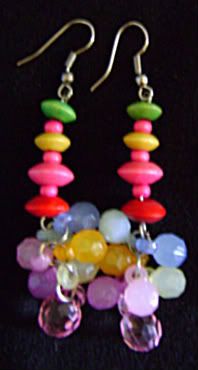 - worn once
- perfect condition

02. Asymmetrical black and white set - $8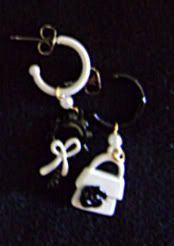 - perfect condition
- never worn

03. Double star earrings - $3 SOLD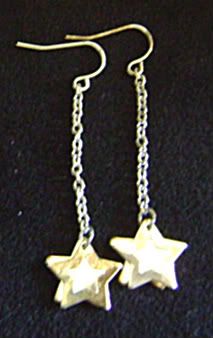 - never worn
- perfect condition

04. Asymmetrical key and heart set - $5 SOLD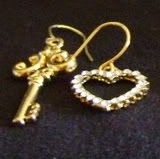 - never worn
- perfect condition

05. Pink pearl studs - $8



- never worn
- perfect condition

06. Studded woman angel - $2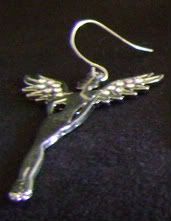 - perfect condition
- never worn



01. Crown hairband - $5 SOLD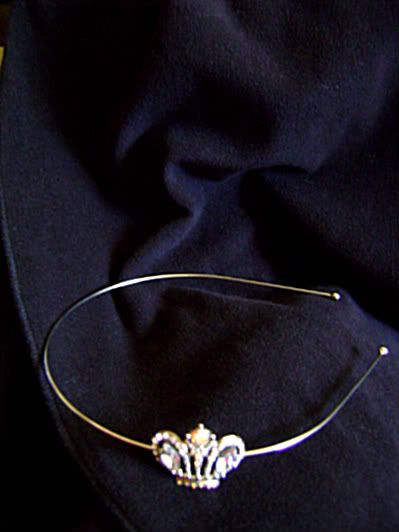 - perfect condition
- never worn



01. Glay, Special Thanks - $20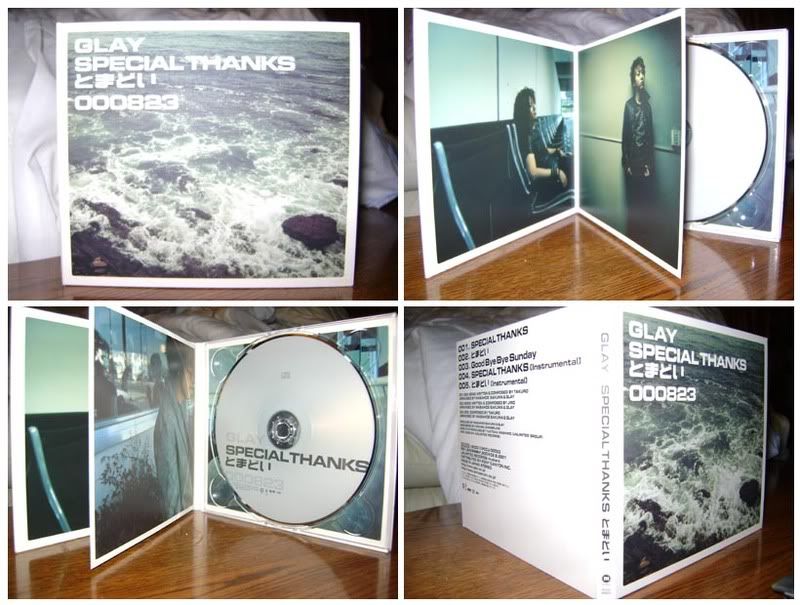 - Perfect condition

02. Pierrot, Creatures - $15



- Perfect condition



01. FOOLSMATE - $10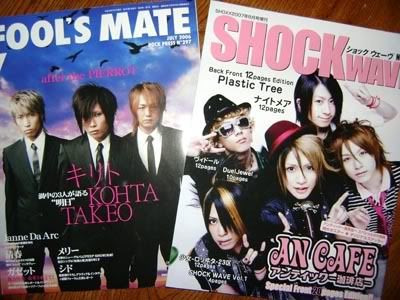 - Perfect condition
- Hardly ever opened



01. KATTUN Wall Scroll - $5 PENDING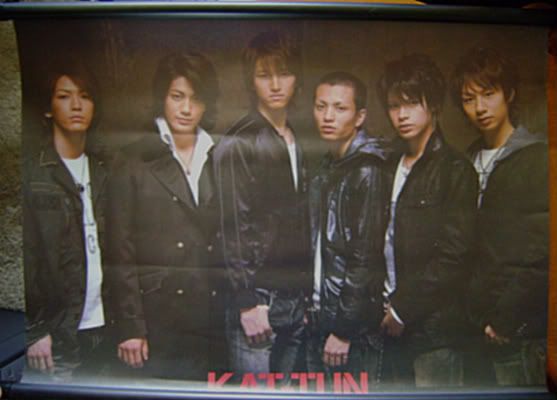 - Acceptable condition
- Light creases in center
- Never used; in condition received
- 23"x15"

02. MIYAVI Japanese Kabuki Boiz Tour Poster - $10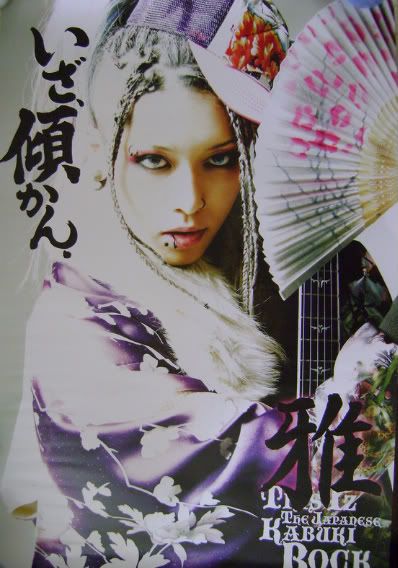 - 24"x36"
- Perfect condition
- Never used

03. HYDE Poster - $5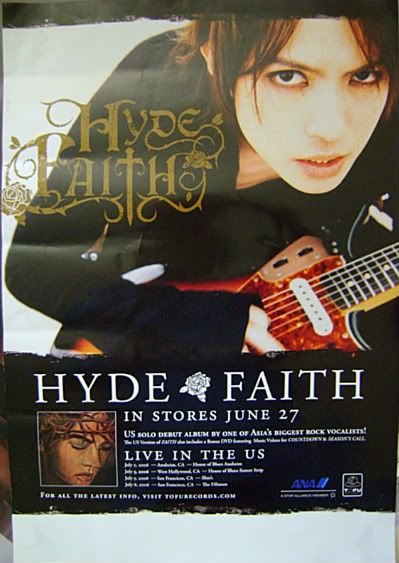 - Acceptable quality
- Creases in center
- 13"x19"

04. Dir en grey B&W Poster - $5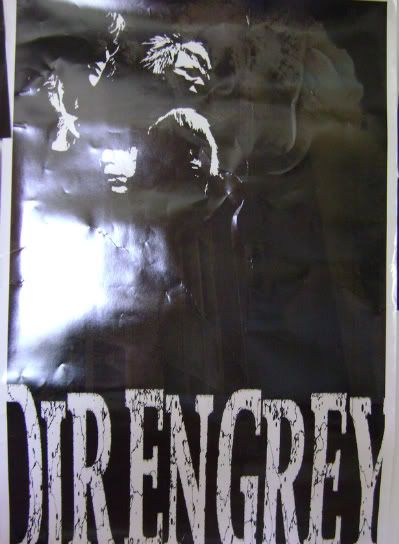 - Acceptable quality
- Creases in center

05. Dir en grey Color Poster - $8 SOLD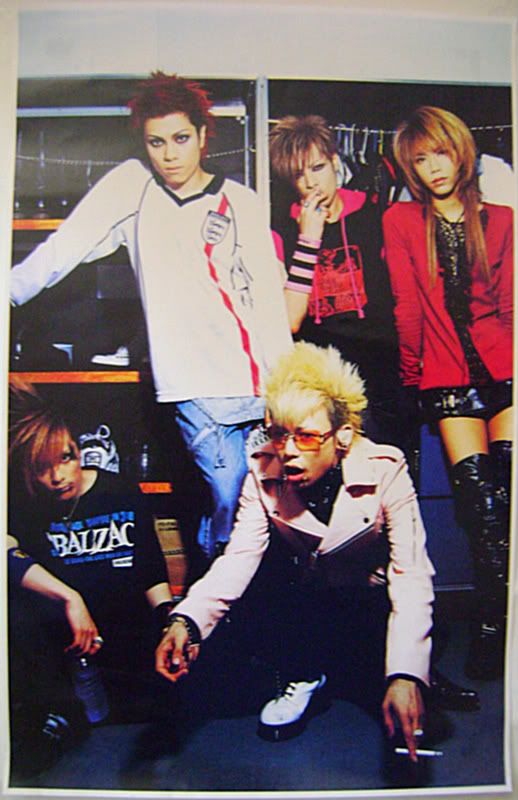 - Perfect condition
- Slight tape stains in corners on back
- 11"x17"



If you would like more detailed shots, feel free to ask. Prices do not include shipping, and all are negotiable.

I prefer PayPal; cash and money order are acceptable, though I cannot be responsible for any lost in the mail.

All clothing listed as "never worn" worn only once by the model for a short period of time.

Thanks for looking, and please comment if you're interested!