I really hate to spam you guys, so when I make a post I try to put up some new stuff, so there's two
new doujinshi
for sale at the top of the page. Death Note and Naruto.
>For questions or anything else, leave a comment.
Prices are negotiable within reason.
>Shipping is not included in pricing, I ship from the U.S.
>I prefer paypal, but I'm also open to other options
including trades
>Ikoumei Coma (Deathnote: Light/L, light gag)
Asking $7.00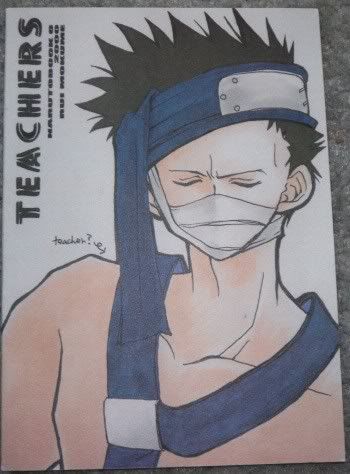 >Teachers (Naruto: Various)
Asking $6.00
Available:
>Exorcisms and Pogo Sticks vol. 2
>Il Gatto Sul vol. 1 (in Japanese)
Asking $2.00
>Boys Jam (anthology, very big, recently released)
Asking $8.00
>Eternal Wind (in previous picutre) vol. 1 & 2
Asking $4.00
for both
D Gray Man doujinshi: Kanda/Allen, mostly novel.
Asking $4.00
Hikaru no Go: Akira/Hikaru, rated "R", fairly thick.
Asking $7.00
HunterXHunter (I think...) rated "R", smaller than the usual doujinshi.
Asking $3.00
Kyo Kara Maoh: Josak/Muraken, rated "R"
Asking $7.00
One Piece Anthology: Various, very thick, rated "R"
Asking $8.00
Naruto: Sasuke/Sakura, about half the size of a regular doujinshi
Asking $5.00
Cafe Kichijyoji Pencil Board.
Asking $4.00
, shipping included.
(Cross-posted)
Current Mood:
hungry