I need money to help pay for voice lessons so I'm trying to get rid of this since never wear it. I've only worn it once. It is authentic-the person I bought it from purchased from hervia.com; here
. It comes with the box, pouch, and a tiny card.

Here are pictures of it. These were from the person I bought it from.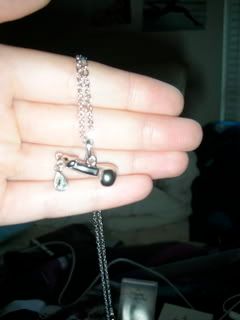 Asking price: $100 shipped (USD). I only accept paypal and U.S buyers. Please comment if interested!