I'm cleaning out my closet in preparation to move to another city. Please help me find these pieces a new home!

All items are in new/like new condition and come from a smoke free home. If you have any questions, please feel free to ask. I shall try to respond as quickly as I can.

I have 100% positive feedback on EBay under this same user name.

Paypal is preferred but I can also accept cash/checks/money orders.
I can (and will) consider trades - just ask! I'm always on the lookout for items from Kuroshitsuji, Mononoke as well as cosplay magazines.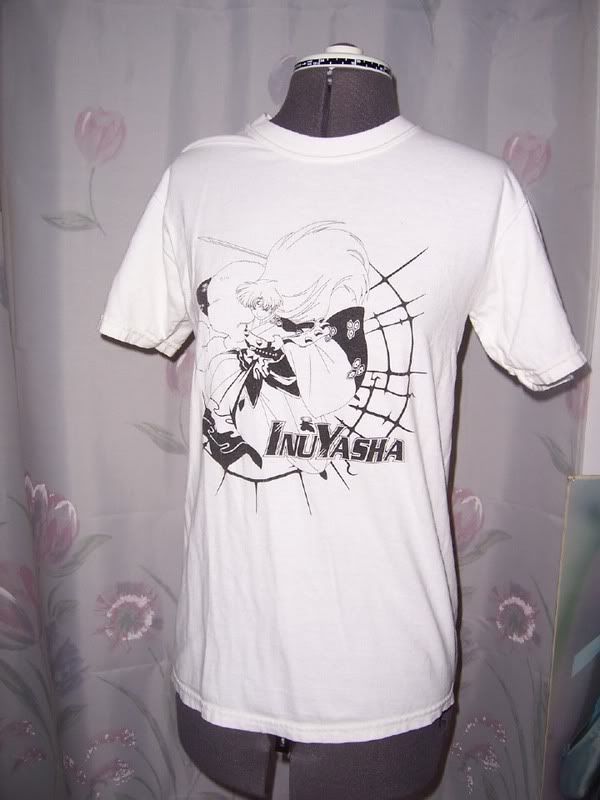 Inuyasha shirt. Features Sesshoumaru on front and IY logo on back. Size Small. $10



Fruits Basket shirt. Close up of Yukito with kanji. Has a slight fading of color around neckline - shirt was purchased that way. Size Youth Medium. $10



Naruto shirt. Features Kakashi with Matrix style background. Kakashi's name is written in red across the bottom of the picture. Size Small. $10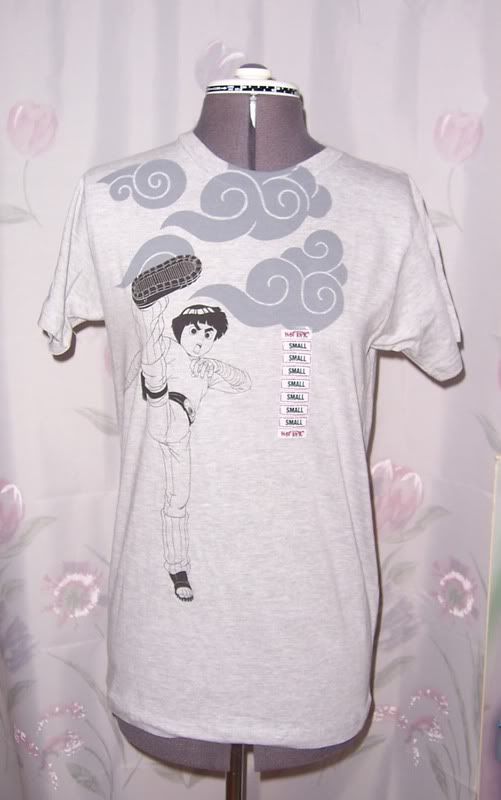 Naruto shirt. Features Rock Lee with clouds. This one still has it's tags on! Size Small $10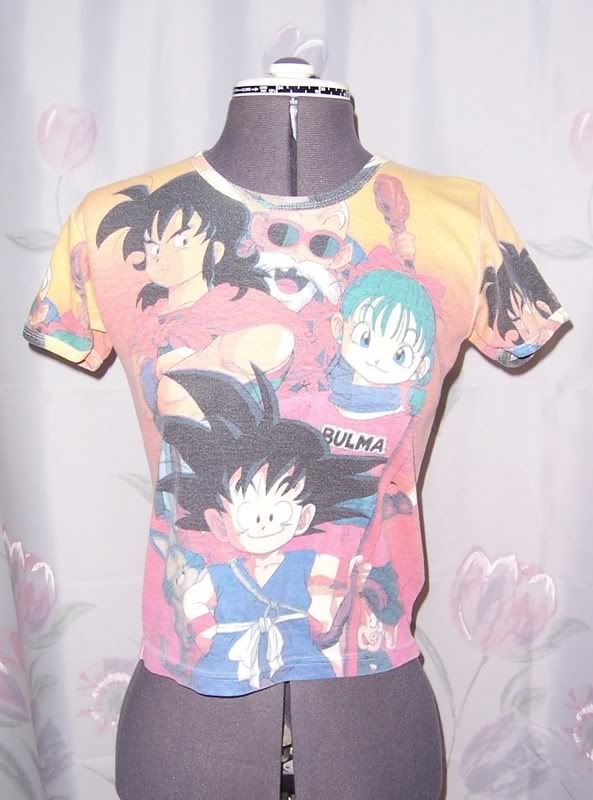 Dragonball shirt. Young Goku and co. from the original Dragonball series. Picture on back is same as on front. Shirt has a faded 'vintage' look to it. Size Small. $10




Sailor uniform. Size Extra-Small/Small. This has no tags so I'm going by measurements. $30

You need to be tiny to fit in this. My dressmakers dummy only goes down to 24 inches in the waist and you can see that the skirt is a tight fit. Buyer should have a waist of 23 inches or smaller. Widest part of chest should be under 36 inches.




Panelled skirt made from a pattern in Gothic Lolita magazine. $20

This is a skirt I made using a pattern from a gothic lolita book. Skirt is made from black linen with inset panels of white cotton with music notes on it. Skirt has a zipper with eye/hook in back and has a waist measurement of 24 inches. I adore this skirt and got many complements when I would wear it. (White shirt in picture is NOT included).