Hi all! I've just revamped my sales page, and I've put up 11 doujins for sale, amongst other items such as photosets and Cds. Breaks my heart to part with them (especially the FMA doujins ones!), but hopefully they'll all go to good homes. :)

Doujin Fandoms include;
- 4x Prince of Tennis [Inui/Kaidoh]
- 3x Full Metal Alchemist [Havoc/Roy]
- 2x Harry Potter [Sirius/Remus] > I have a Shisinden doujin up for sale (Synodic Month)
- 1x GetBackers [Ban/Ginji]
- 1x Naruto [Kakashi/Iruka]

Other merchandise revolve mainly around Tenipuri/Tenimyu, but I have a magazine up for sale (Good Come Vol. 2 2007 August), as well as 2 shitajiki (pencil boards) from Tenipuri and FMA.

I'm also selling 2 BAS CDs, first pressed, both with the photocard. They're 008 (Niou/Yagyuu) and 009 (Sanada/Yukimura) respectively.

Previews, pictures, information, questions? Please head to this post: http://sheraccoon.livejournal.com/91846.html


ETA: 7 OCTOBER
I'm also selling a portion of my kawaii collection off, please check it out under the cut! :)

KAWAII POST: http://community.livejournal.com/kawaiibuysell/1097735.html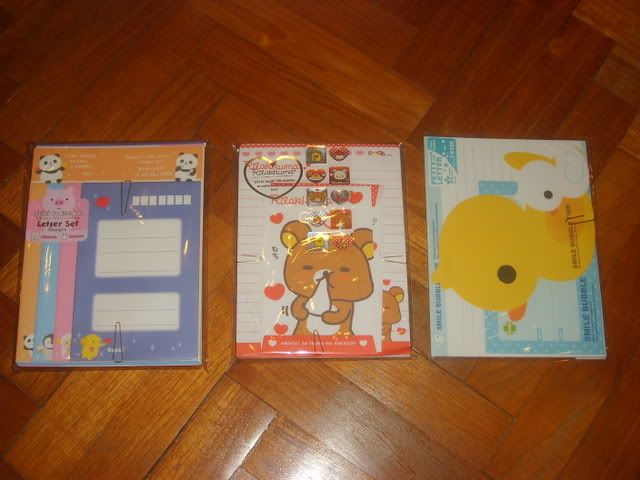 Memopads, lettersets and regular loose memosheets grabbies available. :D Freebies included for all kawaii purchases (random selection of mini-memos, loose memosheets / lettersets and various sticker flakes!)

Interested? Check out this post: http://community.livejournal.com/kawaiibuysell/1097735.html

Thanks for looking!