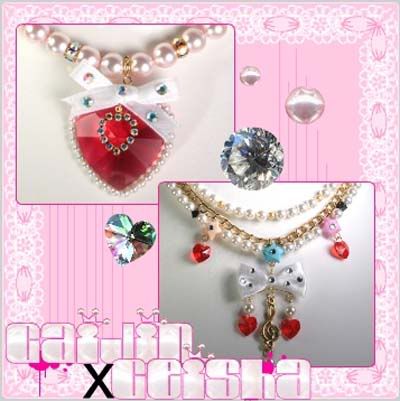 Gaijin Geisha New section Added!

Nothing makes or breaks an outfit like the right accessories, so thinking about that I decided to start a Princess Jewelry section to the site!

Lots and lots of sparkle and shine! Also, we still have some kanzashi and kanzashi barrettes available.

These designs will go great with a Japanese street fashion wardrobe, be that Lolita style, decora style, or even Princess style! (a favorite of mine at the moment) Hope you enjoy!