Hey, I'm selling a bunch of manga (mostly new yaoi manga and some used) and Newtype Magazines (from 2004-early 2007)
here
. I think the prices are pretty cheap, so check it out.
Some highlights:
+ Whole Gravitation series for $48
+ $8.00 for new June manga
+ almost every Newtype Magazine from 2004-early 2007 for $2.00 each! Newtype Magazine is now out of publication so I'm not sure if you can by backorders from them now~~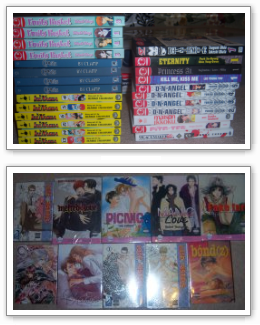 .