Hi! This is currently a feeler as I am not 100% sure if I'm ready to give my volks girl up yet or not. But I just can't bond with her! I'm posting up here because I've seem to have a lot of luck with selling dolls on here! Click the cut for information!

1. Country you are located-Texas, United States
2. Description of item(s) - Volks Kun, perfect condition, default faceup (though in two weeks if she is not sold, she will be getting a new faceup from Dybbuk), never taken outside, rarely handled. Wig may be a bit messy, but will brush it into best shape possible.
3. Price (and currency)-$625+shipping/fees (USD)
4. Willing to Split + split prices?-No
5. Willing to trade? Yes, but only for SDF Girl EVELINE or Volks Yo-SD Ayumu. Trader will need to pay extra that would add up to at least $600 or include extras like clothing, shoes, wigs, etc.
6. Methods of payment accepted?-Paypal Only
7. Layaway options?-Yes
8. Shipping method options?-US ONLY
9. Seller will ship within (timeframe) after receiving full payment?-Weekends only
10. Your feedback thread-http://www.denofangels.com/forums/showthread.php?t=123989
11. What will she come with- Default wig, eyes, faceup and white slip and red dress and hat set seen in pictures.
12. Pictures or link to your ebay action: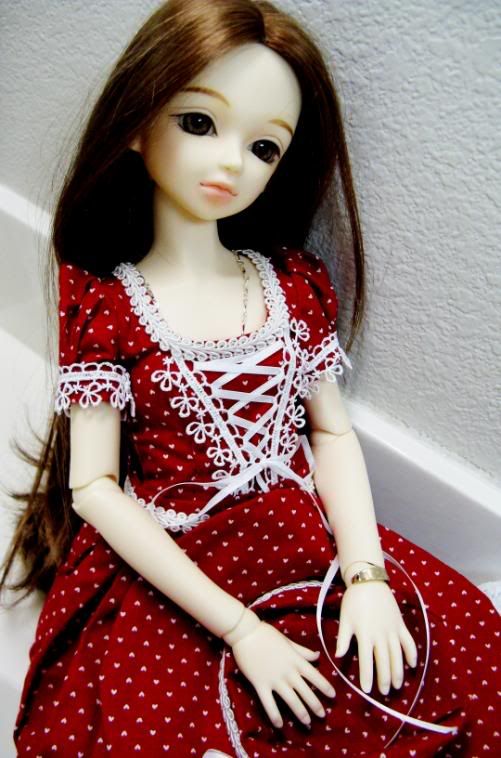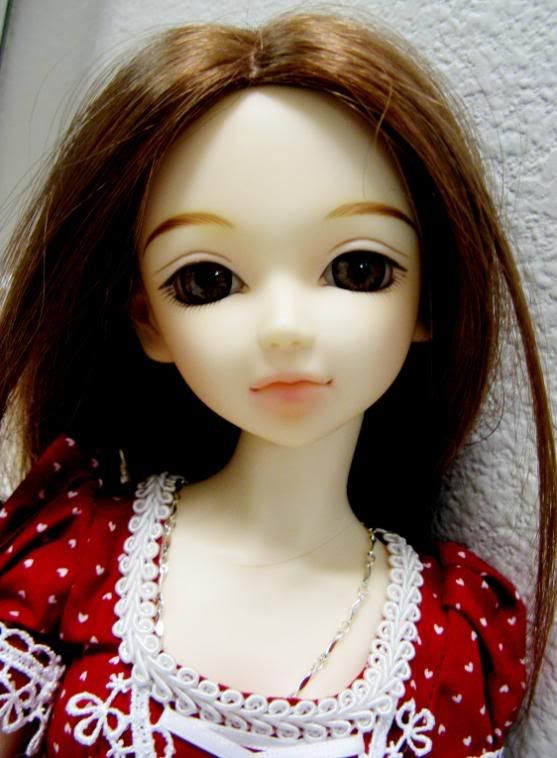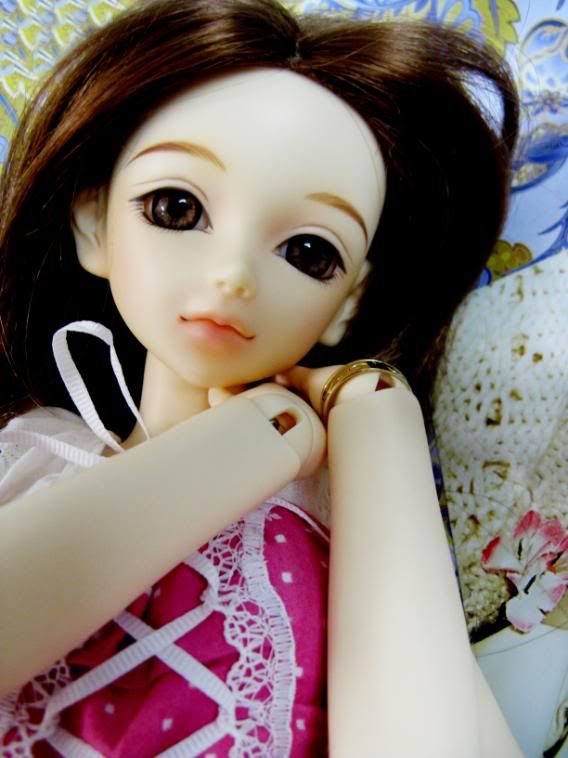 She is truly a beautiful girl and I would love for her to go to a good home! I would really like to trade her for a SDF EVELINE, but will also accept a trade for a Volks Yo-SD Ayumu. Trader will be expected to at least make it a fair trade and either add extra payment to at least reach $600 or include clothes, shoes, etc.

Please comment with any interest! If a deal isn't reached before the 31st, then she will be given a new faceup and either new pictures will be posted up or this will be taken down!

Thanks for looking!