I currently update with new items almost everyday. All items are available for immediate shipping. Feel free to try to haggle (especially if you're getting several items). Some prices include shipping, but I do combine shipping, and orders may qualify for a flat rate. Click here for my ordering information.



Sale on all manga!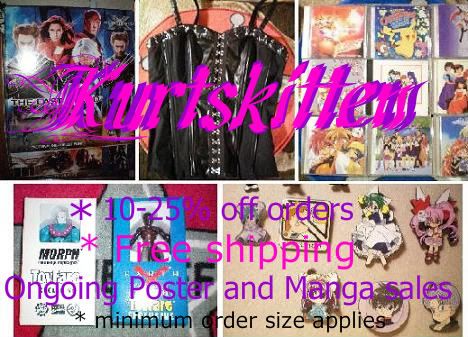 Items include:

Video Games
DVD
Wallscrolls/Posters
Books/manga
Action figures and UFO catcher dolls
Cel/movie trailers
Electronics/games
Anime and Sci-fi items

and more...

New items will be added as I unpack my moving boxes.

Kurtskitten ~ Kurtskitten ~ Kurtskitten

I do accept trades. Please check out My Wishlist for ideas. Not limited to it, but I especially like anything to do with Rockapella.