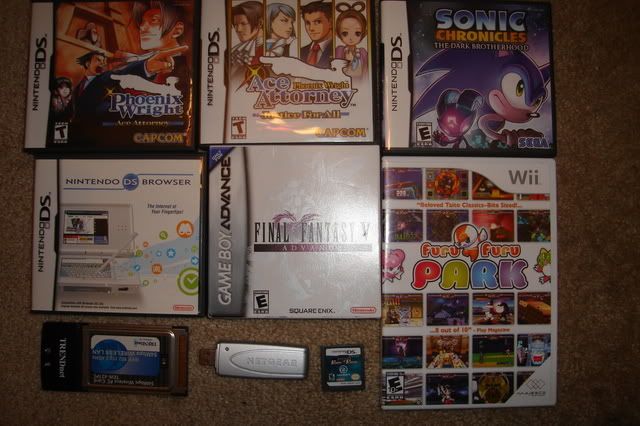 Video Games

Phoenix Wright Ace Attorney $15

Phoenix Wright Justice For All $15

Sonic Chronicles Barely Used $25

Nintendo DS Lite Browser barely used $24

Final Fantasy V NEW never used $15

Furu Furu Park New only used once $!%

Prince of Persia Battles $7

Additional Electronics (both barely used)
Wireless Card $13
Wireless Adaptor $20

Shipping about $2 in the USA


Also is anyone interested in Nintendo Power Magazines or Game Informer? I'm just looking to get rid of them so you'd only have to pay shipping. Let me know if you are interested and I'll write or take a pic of which ones I have. I also have some computer game and video game developer magazines.