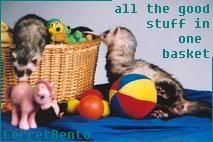 All of the Items on Sale Now!


Letter sets: All single lettersets are only .90 each or less!
Buy FOUR themed packs (of at least 3.50 or more each) and get all three letter sets in the CUTE FISHIES themed letter set pack for free!
Nightmare Before Christmas letter sets are only .50 - You choose what combination of papers and envelopes you want!

Memo Pads: Buy at least four whole memo pads, and get $1 of the total!

Mini Memo Pads: Buy at least three whole mini memo pads and get $1 off of your total, but get at least five whole memo pads and get $2 of the total!

Memo Sets: Every Memo Set Has been marked down up to .20 off!

NEW STUFF: Kawaii Postcards, and colorful Kawaii Cardbaord Cut-outs from the backs of letter sets
*Plus new letter sets, memo pads, mini memo pads, memo sets of all sizes, postcards, and so much more!*

Starting November 1st, all prices will go back to normal!