I am putting a bounty out on these two items....





I am willing to pay $75 for the necklace and $25 for the pin!
You must show me a picture so I can see what type of condition the item is in. I want the necklace to come with the bag and the pin to come with its proper backing. Here is a picture of what I am looking for:

First item: Ayashi no Ceres necklace & Bag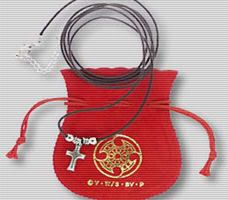 2. Zettai Kareshi Pin:

I can pay via paypal. Shoot me a [kittens @ dreamisdestiny.net] OR just comment here with your info.

Thanks!