lots of new t-shirts and accessories added!
banana republic, american outpost, sugar, h&m, vintage jewelry, cosmetics and more!

HUGE MOVING SALE EVERYTHING $5 SHIPPING INCLUDED!!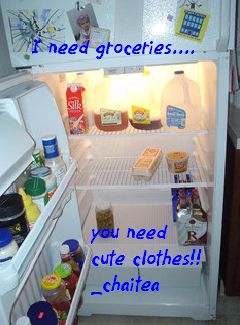 help a girl out! my boyfriend and I are wasting away!
*all proceeds go towards rent & a security deposit for a new apartment on August 1st and whatever's leftover goes to groceries, as you can see, we need some help.